History
Mateus Asato is a Brazilian guitar player who has been considered to the media one of the "most influential guitar players" of this modern era. His name is included on Guitar World Magazine's list of the TOP 10 Guitarists of the Decade (2020), #3 TOP Guitarist Right Now (via Total Guitar 2020), and his latest appearance was on Guitar World Magazine in 2022, being on number #14 of the list of 'Hottest Guitar Players In The World'.
Asato has worked with some of the greatest names of the music industry nowadays, from all different styles, such as Bruno Mars, Silk Sonic, Jessie J, Tori Kelly, Selena Gomez, Carrie Underwood, Elevation Worship, Planetshakers, Israel Houghton, Oficina G3, Joe Satriani (G4), Extreme, Sandy, Resgate, DJ Snake, The Band Camino, LANY, Polyphia, Kiko Loureiro, The Technicolors, Fresno, Jesus Molina, Anomalie, Kinga Glyk, Tiago Iorc, Luan Santana & many others.
His musical journey started when he was 9 years old, taking the first steps on how to play acoustic guitar. One year later, Mateus found out through electric guitar his biggest passion in Music. His first influences were mainly Brazilian guitar players such as Juninho Afram (Oficina G3), Kiko Loureiro (Angra, Megadeth), Edu Ardanuy (Dr. Sin) - and then his taste's got incorporated into the Worldwide 80's/90's Guitar Heroes like Joe Satriani, Eddie Van Halen, Paul Gilbert & John Petrucci. Asato grew up playing in his local church (First Baptist Church in Campo Grande MS), which gave him a solid music background as a preparation to the future of his career.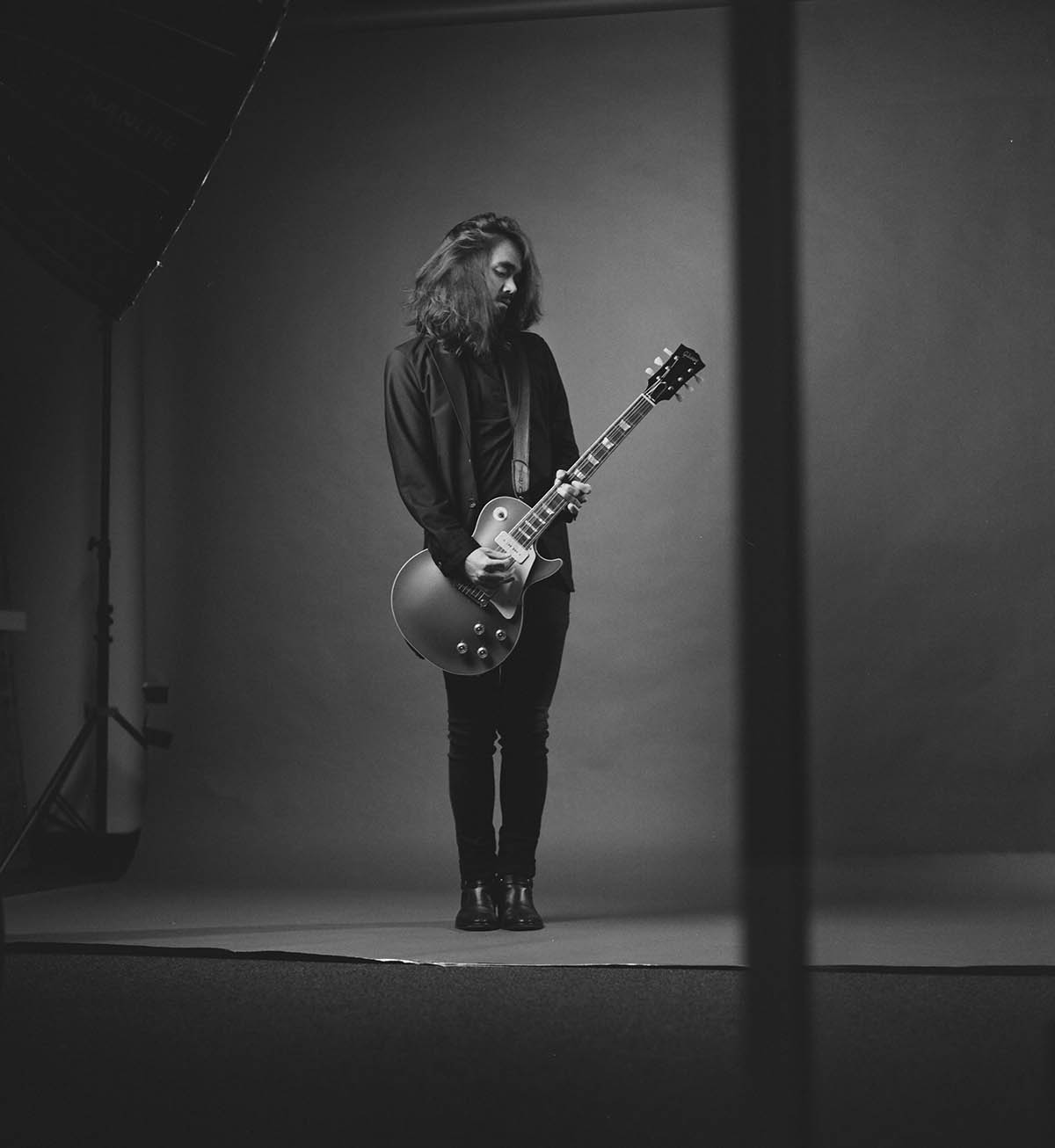 The first game-changing fact on Mateus's career happened in 2010, after winning #1st place of the 'Double Vision Contest', the very first well-known national guitar contest in Brazil, including more than 800 players attending around the country & South America. After that, he fully committed to the decision of becoming a professional musician, which ended up taking him to one of his biggest and toughest moves of his life so far. Around Fall of 2013, Asato joined the guitar program of Musicians Institute (GIT) in Hollywood, which provided him two years of intense musical growth and recognition around the campus but especially in the social media world. Mateus stood out in the virtual "game" during his college season through his Youtube Channel and Facebook as a "journal platform" sharing his musical development + new compositions to his fans.
A couple of days after graduating, he not only got the award of "Outstanding Player of the Year" at GIT but also got his first job's offer as a musician: an audition to play guitar for the American singer-songwriter Tori Kelly.
It was the "Good Friday" of 2015: the actual audition happened in the morning and then the "final approval call" later in the evening while he was at church (impatiently waiting). Definitely a good Friday for Mateus Asato. 
Working with Tori Kelly was his first gig in the US - which it made everything more special. You can see Mateus's work alongside the singer-songwriter from 2015 until 2020, including three American tours [special mention to The Acoustic Sessions Tour (2019), which Tori had Mateus Asato as a duo/guest featuring], performances at the biggest TV Shows, Festivals & Music Awards in America, and runs overseas. Tori Kelly's gig led him to cross paths with another amazing female singer but this time from England - Jessie J.
It was around mid 2017 when Asato got invited to tour with Jessie. He was as her official guitar player for an entire year, being able to perform at some of the most legendary festivals in the UK and Europe. Jessie had also invited Mateus to perform with her every time she's been in Brazil since they met, which included two shows at Rock In Rio (2019 & 2022) - a bucket list to every musician from Brazil.
It seems that every step was meant to be in Asato's journey as a sideman.
At one of these festivals in Europe with Jessie J, Bruno Mars started a conversation with Mateus, which left him extremely surprised and without any idea of what the future was holding. One year after that, Mateus was sharing the stage in Las Vegas with Bruno Mars & The Hooligans for the first time (as a sub).
Then it came the second invite (August of 2021), which it led to the official invite to join Bruno Mars' band later in December of the same year. The journey as an official Hooligan started right after New Year's Eve, in full preparation for the unforgettable Silk Sonic's residency in Las Vegas, Bruno Mars's side project with Anderson Paak. The year of 2022 was fully committed to Bruno's dates. According to Asato, the highlights of that busy schedule were the epic 2022 Grammy's performance with Silk Sonic and the 3 sold out shows at Tokyo Dome in Japan with Bruno Mars.
Besides his successful résumé as a sideman, Mateus Asato also manifests his art through his own project, which became his main focus from now on. Asato has toured in Australia, Hong Kong, India, Indonesia, Japan, Malaysia, Philippines, Taiwan, Thailand, Singapore, South Korea with his instrumental trio. He's currently finishing the final details to release his debut album, after so many years of waiting and not being able to give his commitment to it. Asato also believes in the power of teaching - and one of his biggest goals is to have a source of online lessons. As an instructor, he's been part of major camps of the scene - including Guitar Universe 3.0 (hosted by John Petrucci) & G4 Experience (hosted by Joe Satriani).
In this wild blend of being a sideman, solo artist, studio work & instructional thoughts, Mateus Asato was blessed to turn his eyes on the importance of social media since the beginning of his career. He is currently one of the most followed (non-band member) musicians in the world on Instagram, with more than 1.2 million followers, 600k+ on Youtube, 400k+ on Facebook, 150k+ on TikTok.